Free image drafting webinar
How to use Scene Manager like a pro
Sketching with Lights & Colors, Brick Academy's second free webinar, shows the most important draft phase of Zaha Hadid Architects' Tower C project. Not only does it shed light on how to create drafts for the competition-winning skyscraper design, but it demonstrates how Pulze Scene Manager is indispensable for 3D artists who want to be efficient while maximizing their creative potential.
Brick Visual's Workgroup Leader, József Brózsely, and Chief Creative Officer, Márton Tóth, casually introduce how to use Scene Manager like a pro and do 3D Sketching with Vray LightMix and Environment Fog. In only 90 minutes, they create 2-3 high-end visualizations by setting up 3 different moods for the project, primarily with SM's Camera, Environment, Atmosphere and Layer modules.
Also, the guys will cover the following Scene Manager topics within the webinar:
Setting up cameras with different aspect ratios
Using the Hdri browser to pick the right environment
Setting up different atmospheres for each camera
Controlling the visibility of different layer sets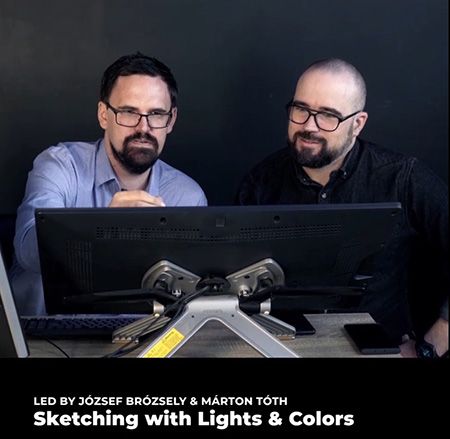 During this session, you will see how naturally Scene Manager blends into the image creation process by providing the user with the right modules at the right time. The plugin does not interfere with the experts' work on any level, on the contrary - it puts an end to completing repetitive tasks and setting tedious technical parameters. This way, the artists have the freedom to explore the artistic merit of a project in-depth and create quality visuals effectively in a short amount of time.
Don't miss out on this enlightening archviz experience!
For more information about Scene Manager, check out our product page, and register for a free trial!