Render Manager development timeline
The development of the first version goes back to 2016 when we started the project. Our initial mission with Render Manager was to create an easy-to-use, artist-friendly network rendering tool for the archviz industry.
After years of development and fine-tuning we successfully replaced Backburner and Deadline at a few larger studios. At that point, we started inviting more users to the closed beta testing that began in 2019.
In the initial beta version, we introduced node monitoring with extensive software information, requirements-based resource allocation and the ability to track the progress of each task.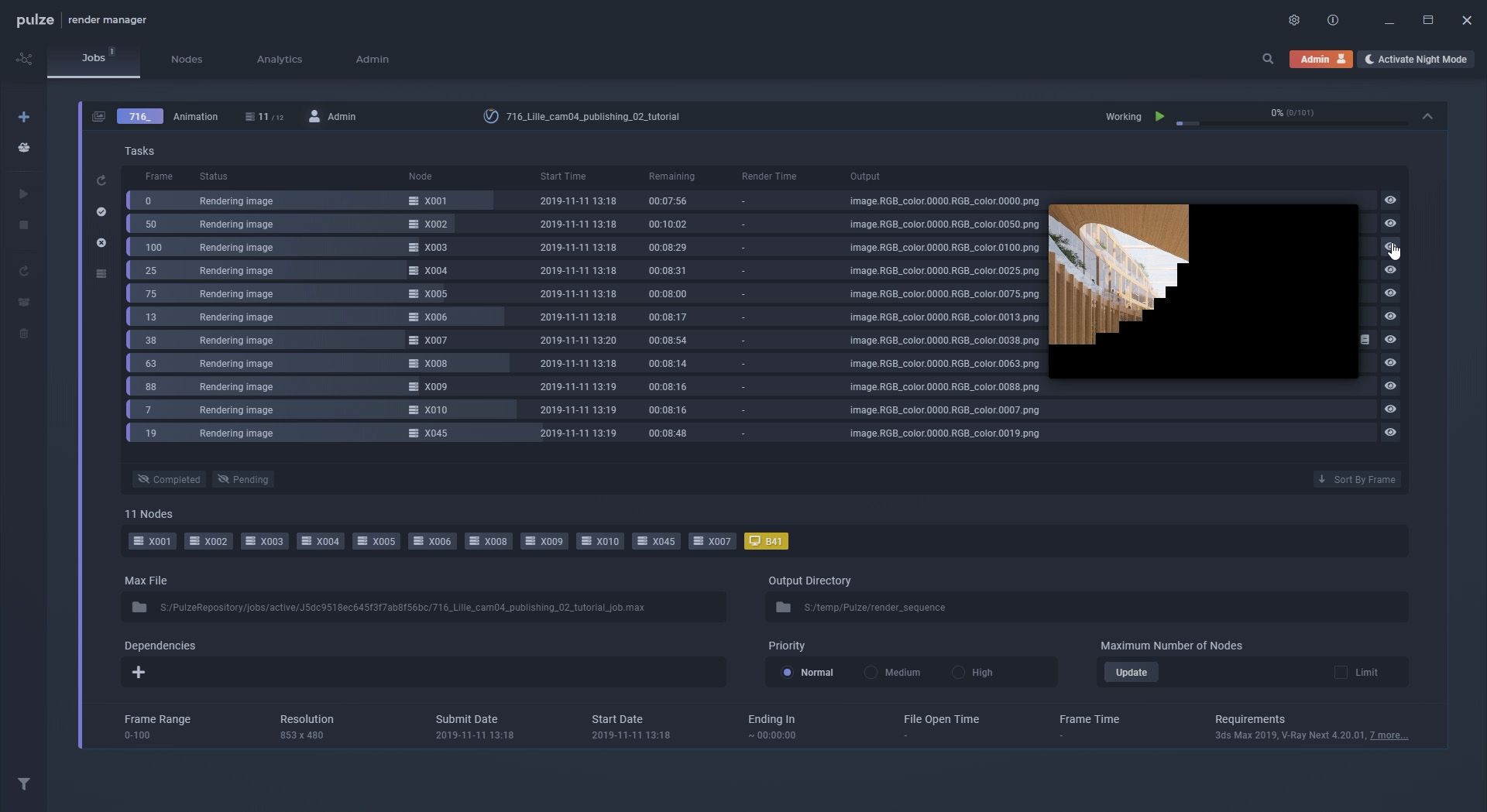 Render Manager 0.8 User Interface
Version 0.8 - 2019 Sep
Initial closed beta version
Node monitoring with hardware and software info
Easy job creation and management
Progress and preview for every task
Requirements-based resource allocation
In 2020 we released version 1.0 where we added support for the most commonly used 3ds Max plugins, V-Ray and Corona benchmark, Scene Manager integration and a built-in auto-updater.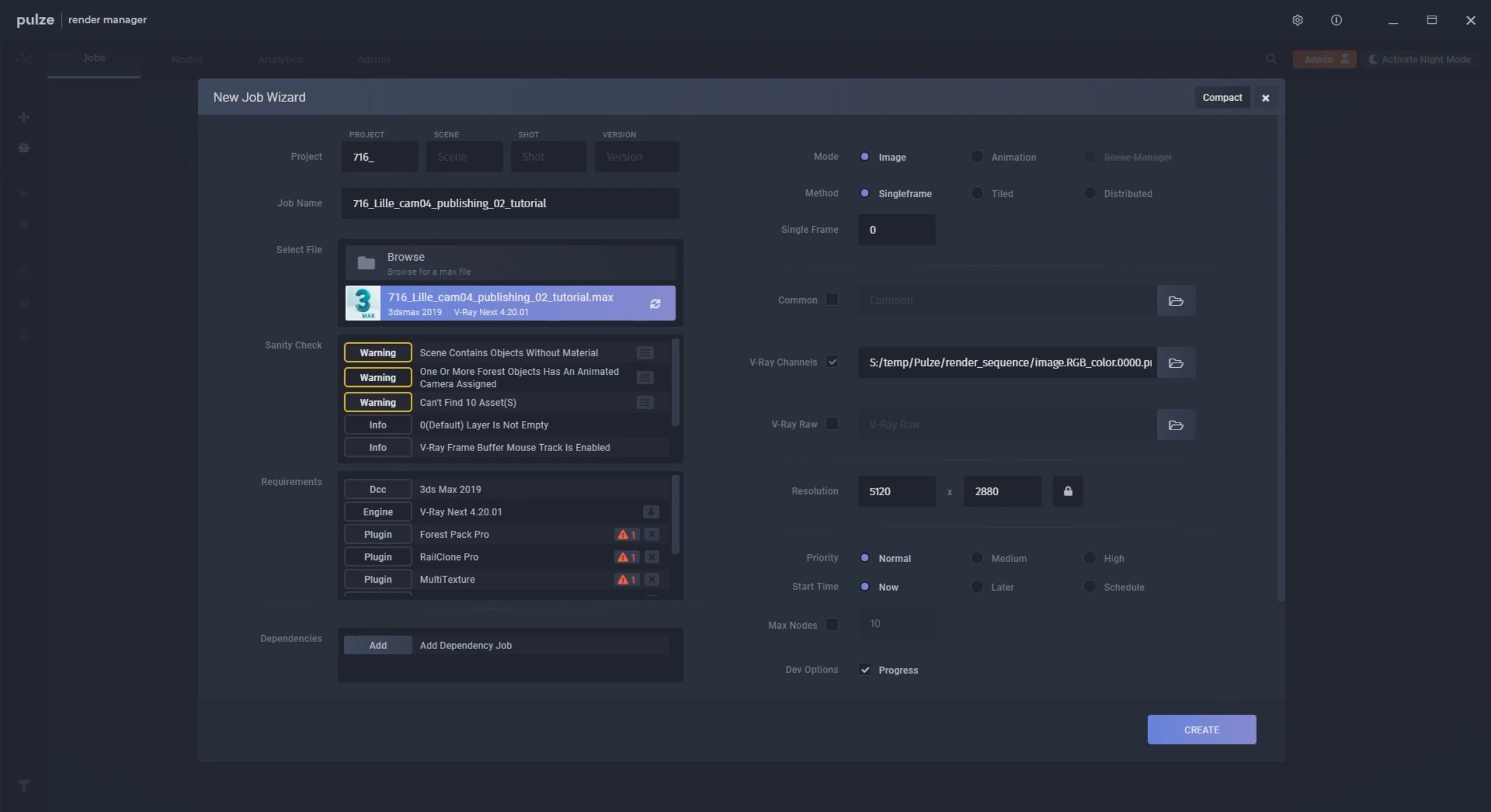 Render Manager 1.0 User Interface
Version 1.0 - 2020 Feb
Support for 20+ plugins for 3ds Max
Improved error handling and reporting
V-Ray and Corona benchmark
Built-in sanity check before submission
Scene Manager integration
Auto updater
Based on the feedback from version 1, the team started working on a handful of new features and improvements. After months of beta testing, we released version 2 at the end of 2021. We introduced a new job distribution system, drag and drop priority control, more control over nodes and jobs and an improved Scene Manager integration, support.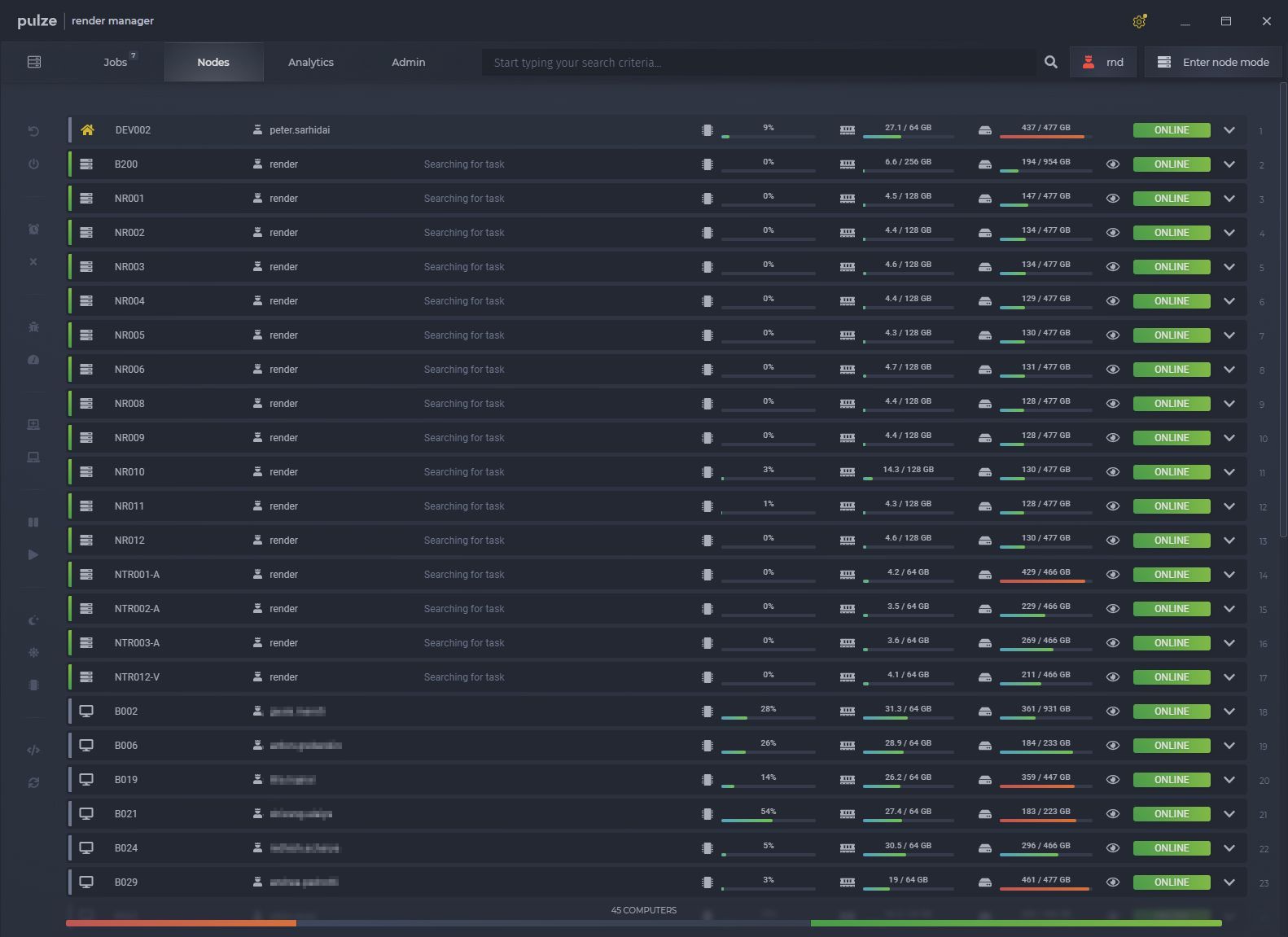 Render Manager 2.0 User Interface
Version 2.0 - 2021 Nov
New job distribution system
More control over nodes and jobs
Drag and drop priority control
Refined job creation
Improved Scene Manager integration
More status and progress info
Edit and Clone job option
Resumable and packed task
Version 2 update 1 added a few new job types including V-Ray Standalone, Chaos Vantage and Fusion. We also added support for the latest 3ds Max, V-Ray and Corona.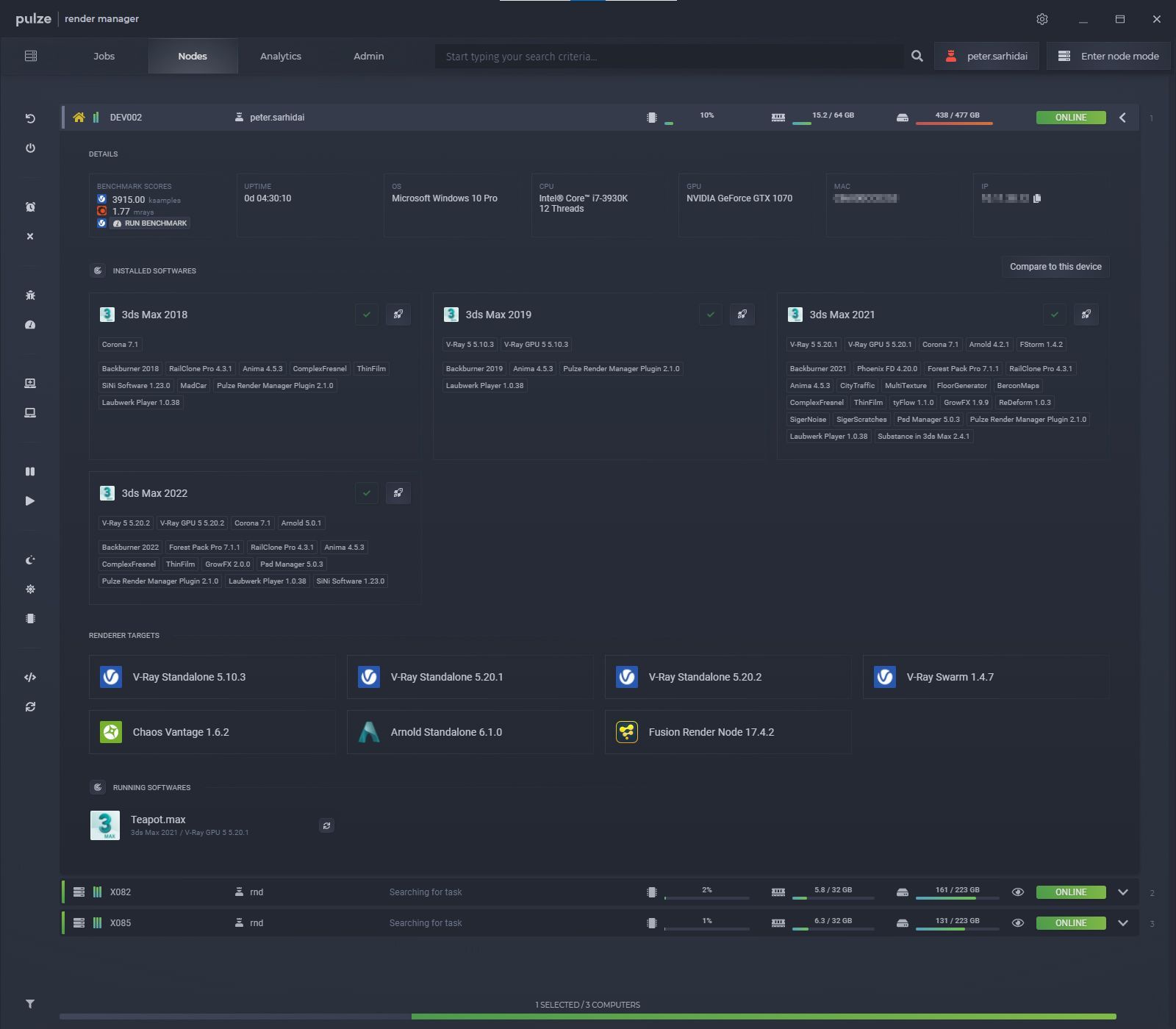 Render Manager 2.1 User Interface
Version 2.1 - 2022 Jul
New V-Ray Standalone, Chaos Vantage, Fusion job types
Support for 3ds Max 2023, V-Ray 6 and Corona 8
New job and node filter options
Benchmark indicators
If you would like to get your hands on the newest version and start your trial over, this is the perfect time. Click below to claim your 30-day free trial and download the latest version:
Start New Trial
Wanna shape the future of Render Manager? Please contact us at support@pulze.io! We are looking forward to hearing about your ideas!